From Mineral Makeup to Natural & Organic Makeup - All You Need to Know
Mineral makeup, natural and organic makeup are often swept together in the same breath. But there are some important differences between the three.
This guide debunks all the myths to help you make an even more informed choice.
But first of all, let's dish the dirt on conventional makeup and what led to the trend towards mineral makeup kicked off by the likes of Bare Escentuals over 30 years ago.
Regulation (or lack of!) in the cosmetic industry

Much of the beauty industry relies on chemicals that are pretty much unregulated, meaning the ingredients don't adhere to strict ethical and safety standards.
The increasing body of research on common synthetic ingredients is quite revealing. In the table below, we've summarized the latest findings about ingredients specifically found in makeup:

Octinoxate
Octinoxate, which can be found in lipsticks and nail polish, is used to make products "last longer".
It's also easily absorbed into the skin, which isn't great news as it has been found to cause reproductive and endocrine disruption!

Siloxanes
Siloxanes are often responsible for 'oil-free' claims and can help make cosmetics glide on and feel smooth on the skin, making them a popular choice for foundations.
Although the properties sound appealing, studies have pinpointed siloxanes as bio-accumulative and can interfere with human hormone function – which isn't worth the supposed benefits, especially with cleaner alternatives available!

PFOA
You won't find 'PFOA' on an ingredients label because it isn't added directly; it's part of an ingredient called PTFE, which you can find out more about here. It's important to know it isn't natural and has been linked to some serious health conditions!

Carbon Black
Not only is carbon black a synthetic ingredient produced from petroleum, it's commonly used in the production of car tyres and photocopier toner.
It certainly doesn't sound like it should have a place in your makeup collection, especially as it is an expected toxin and has links to cancer. However, you'll find it used as a pigment in a range of synthetic cosmetics, such as mascaras and eyeliners.

Lakes
Synthetic colours (known as 'lakes') are also widely used in cosmetics, but they are often contaminated with heavy metals – the production of them involves combining them with a metallic salt.
Heavy metal toxicity is no joke and certainly something to avoid at all costs. Research has revealed heavy metal toxicity linked to breast cancer & reproductive toxicity.
To avoid this, as a rule of thumb, don't buy products with the phrase 'lake' in the ingredients. Also look out for phrasing that states a colour & a number afterwards, such as 'Red 40', 'Orange 4' or 'Green 3', which indicates lakes are present.
By replacing the colour part of makeup with something more natural, mineral makeup brands take a step towards cutting down your toxic load. But there's more to makeup than just colour.
Fillers, mineral oil, silicones, parabens and other artificial preservatives are commonplace in mineral makeup.
More natural makeup has become common in the past ten years, as consumers have demanded cleaner products. But there are still pitfalls to natural makeup many of which are completely unknown.
---
The Hidden Pitfalls in Natural Makeup

Carmine/Cochineal
Carmine (or cochineal) is classed as a natural ingredient; it's used in lipsticks to achieve a vibrant red colour. However, the ingredient isn't plant-based…or ethical, yet some natural companies still use it in their products.
The production of carmine isn't so pretty and it's not cruelty-free, either. It involves using crushed up insects to help create a specific red pigment. According to Peta, 70,000 insects are killed to produce one pound of dye.
You can, however, find other gorgeous shades of red naturally; they're probably just not quite as bright as their synthetic counterparts. Take for example, our natural red lipstick in Cherry Tart – its beautiful pigment comes pretty close…without the bugs!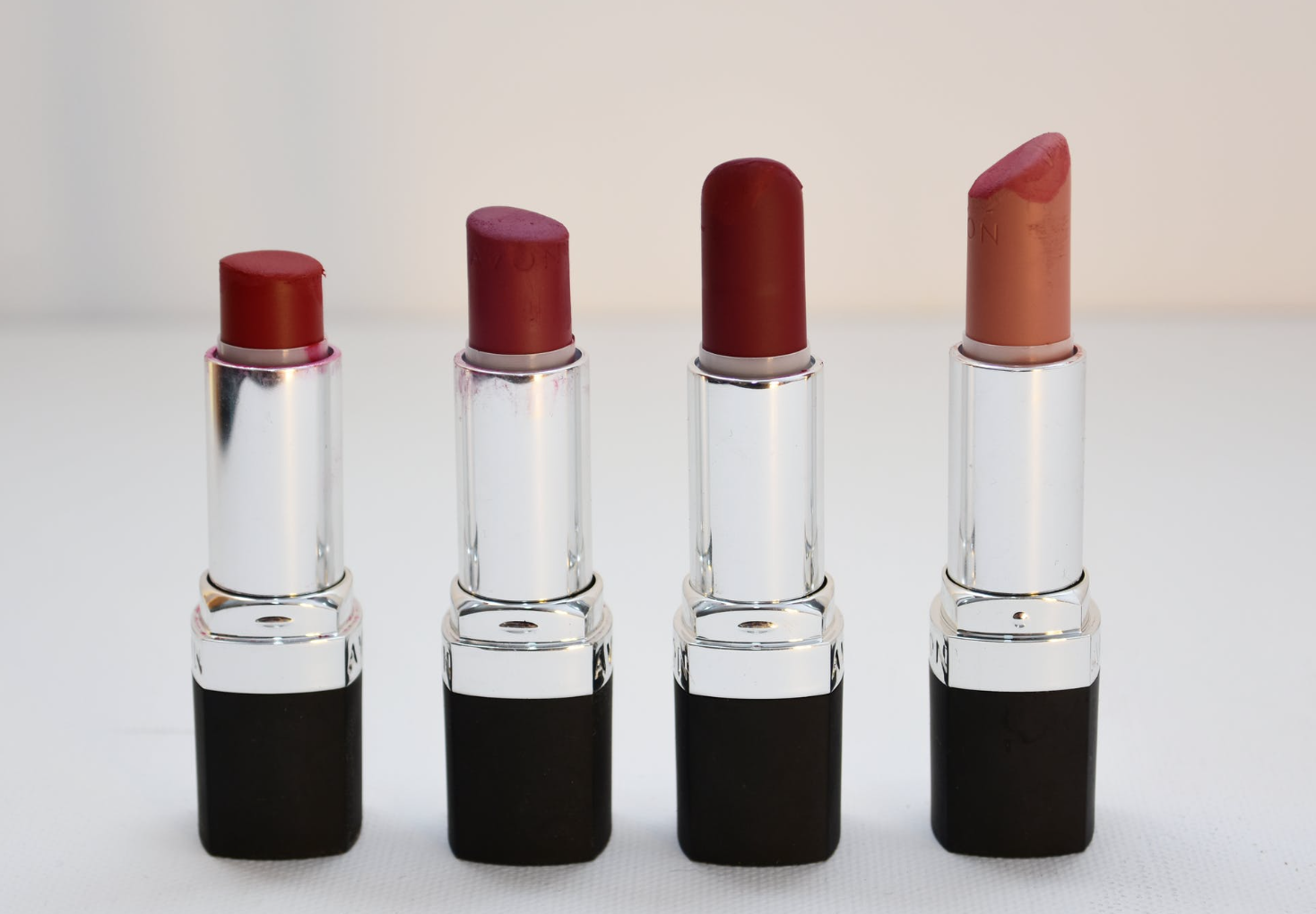 Sericin/Silk

Sericin, much like carmine, it is thought of as a natural ingredient but is nevertheless unethical. It is believed to have a number of skin-nourishing properties and is used as a filler to give a smooth feel - but it comes at a cost.
Sericin is derived from silk, which involves a process involving boiling silkworms in their cocoons! Beauty doesn't have to come at the price of another beings life – especially one so cruelly taken away!

Palm Oil
Although still a natural ingredient, palm oil is an unsustainable one. According to Rainforest Rescue, palm oil plantations currently cover more than 27 million hectares of the Earth's surface - plantations that have displaced rainforests, human settlements and animal habitats.
Be sure to purchase palm oil free products or products that only use certified sustainable, organic palm oil.

Bismuth oxychloride
Bismuth oxychloride is often found cosmetics such as eyeshadows and bronzers to give an iridescent, shimmery finish.
Bismuth is a rare naturally occurring metal but is heavily refined to ensure its "safety" for use in cosmetics. Because of its rarity, it can also be extracted from metals like lead, tin and copper, which can leave the ingredient contaminated. To further purification, other chemicals can be added and used to treat it. In the end, the mineral will have been so heavily treated, calling it a natural ingredient is quite a stretch!
It's also known to be a skin irritant and one to avoid, particularly for sensitive skin.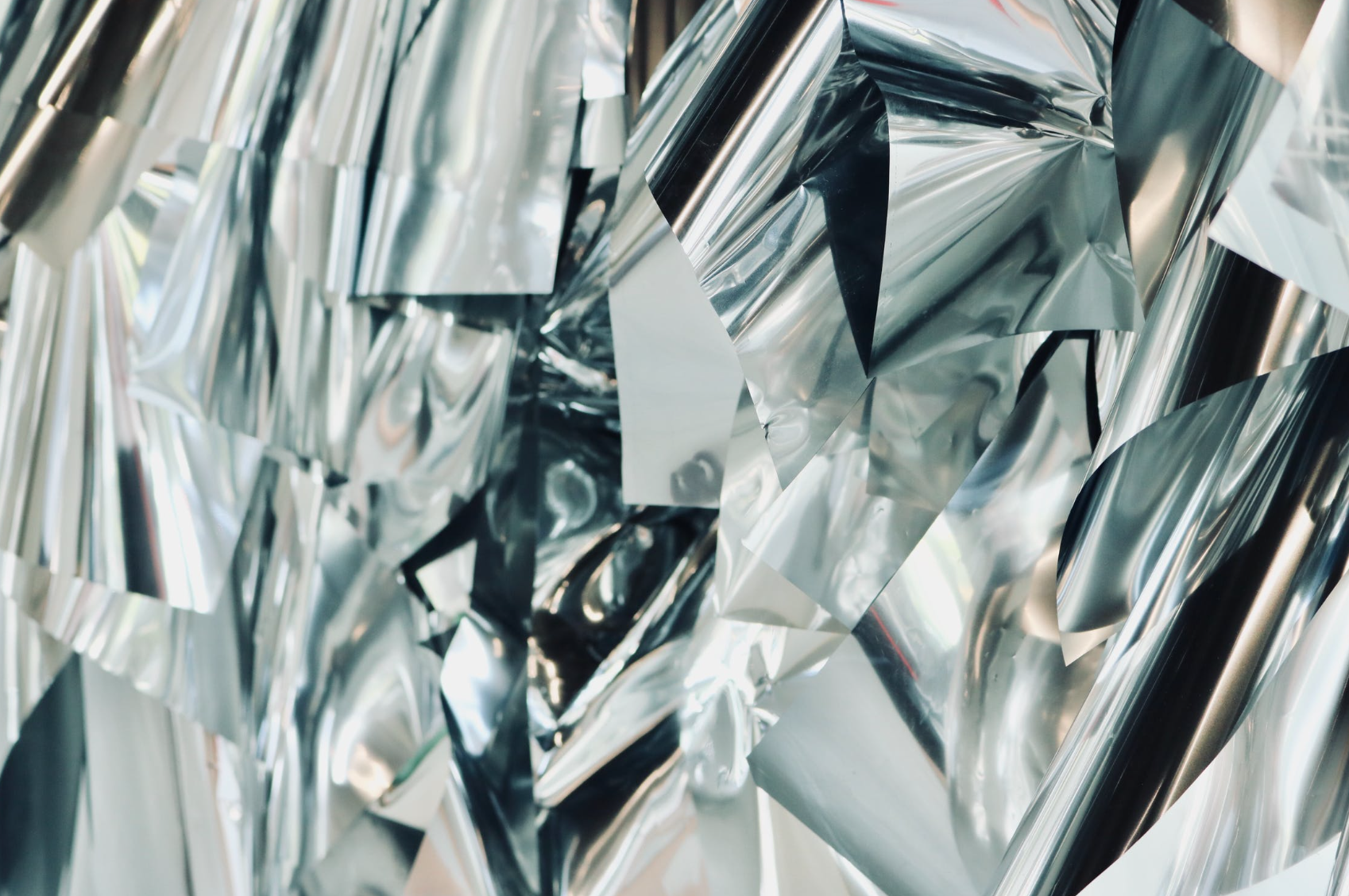 Heavy metals
Heavy metals usually aren't added to makeup, they often show up as by-products from the production of other ingredients (like bismuth oxychloride and lakes) - which is why you won't find them listed on the ingredients label.
'Heavy metal' is an umbrella term for metals such as mercury, lead, arsenic, cadmium and antimony – so technically, they are natural/minerals! When found in the body, heavy metals can have serious effects on your health and is best to limit your exposure to them at all costs.

Talc
Talc is used in a wide range of cosmetics, particularly powders such as blush and baby powder.Talc has come under fire in recent years when Johnson & Johnson were ordered to pay out $417m in compensation to a customer who claimed it had caused her ovarian cancer (this was just one complaint from many thousands of women).
The International Agency for Research on Cancer classifies talc as 'possibly carcinogenic'…which isn't good enough for us! At Odylique, we take the precautionary principle - if any research casts doubt over the safety of an ingredient to humans or the environment, we will not use it in our products.
Nanoparticles
Nanoparticles are defined as particles measuring less than 100 nanometres (which is one hundred millionths of a millimetre). Studies have revealed links from nanoparticles to brain dysfunction, neurotoxicity and to cancer. So quite understandably, a lot of controversy has surrounded their use.

Are nanoparticles used in Odylique products?
No.
The Soil Association, an independent organic certification body, prohibits nanoparticles. The Soil Association defines nanoparticle as 200 nanometers (0.2 microns) as opposed to 100 nanometers which is the threshold used by some regulatory bodies, meaning particles under 200 nanometers will not be certified under their regulations. Soil Association certified products only contain ingredients approved by them and are guaranteed not to harm the body or the environment – i.e. they are pure, sustainably sourced, free of nanoparticles and absolutely no health hazard.
…That's the beauty of organic certification!
Products that are independently certified should display a logo on the packaging – but be careful to research which logos to look out for, not all of them are genuine
---
If you want truly natural makeup – choose organic.
Due to the lack of regulation, labels can feature words like 'natural', 'herbal' and even 'organic' when the product can be almost entirely synthetic. This is part of what is known as 'greenwashing' (when companies present themselves as environmentally responsible/all natural; when in reality they're far from it).
Cosmetic companies aren't even required to list every ingredient on the label. You'll find ingredients like 'fragrance' a general term for what could be a cocktail of unidentifiable chemicals lurking in your products.
It's also worth noting that the phrase 'natural' can still mean pesticides are present (the frequency of occurrence of detectable pesticide residues is four times higher in non-organic crops!). This makes all the difference to the environment and your health, as pesticides have links to cancer and have been known to contaminate soil and water supplies.
Organic makeup is what you'd expect truly natural makeup to be – free from synthetic chemicals.
To ensure you're buying genuinely organic/natural makeup, look for independent certification. Because there is no mandatory body that regulates cosmetics, companies can opt to have their products regulated through an independent body to give customers peace of mind and prove the claims they make about their products. At Odylique, our products are regulated through the Soil Association (which has the strictest standards in organic certification!) to certify all of our products, proving that they truly are all natural.
Organic crops yield even more benefits than natural ingredients alone. Studies have found organically sourced ingredients have up to 60% more antioxidants and 48% lower concentrations of toxic heavy metals.
With the extra vitamins, minerals and antioxidants, not only will your skin avoid looking drier and duller when you come to take off your makeup at the end of the day, but it's likely to be in even better condition from nourishing plant oils and extracts.
…natural makeup enhances your beauty whether you're wearing it or not!
Environmental benefits
Going organic doesn't just mean health benefits; you're actually benefitting the earth.
Conventional farming methods have a lot to answer for when it comes to environmental damage. According to the WWF 'the amount of pesticides sprayed on fields has increased 26-fold over the past 50 years'. Pesticides and fertilizers commonly run-off from fields into water supplies, meaning their effect reaches beyond the pests they're meant to target, but surrounding wildlife, marine life and you too.
It goes to show that your choice in makeup can have a much wider impact than you may have originally thought. Purchasing organic makeup, as well as other organic goods, acts as a vote for sustainable, organic farming to take place and helps put the brakes on conventional farming.
What about titanium dioxide?
Titanium dioxide is a natural substance, often used as an ingredient in makeup and sunscreen. There is some debate about its safety, particularly as it is permitted under organic beauty standards. However, research studies illustrate that titanium dioxide in its naturally occurring particle size is not the issue - it's the nano-size version. And the nano-size is not allowed under organic standards.
Natural doesn't have to mean natural
Sometimes the presumption around using natural makeup is that you must go for a minimal, barely-there look, but opting for natural ingredients doesn't mean sacrificing being bold and adventurous if you don't want to.
Take for example Linda Öhrström, the London-based makeup artist, beauty editor extraordinaire, who creates gorgeous, extravagant looks from natural makeup (see below).
(Image from Linda Öhrström)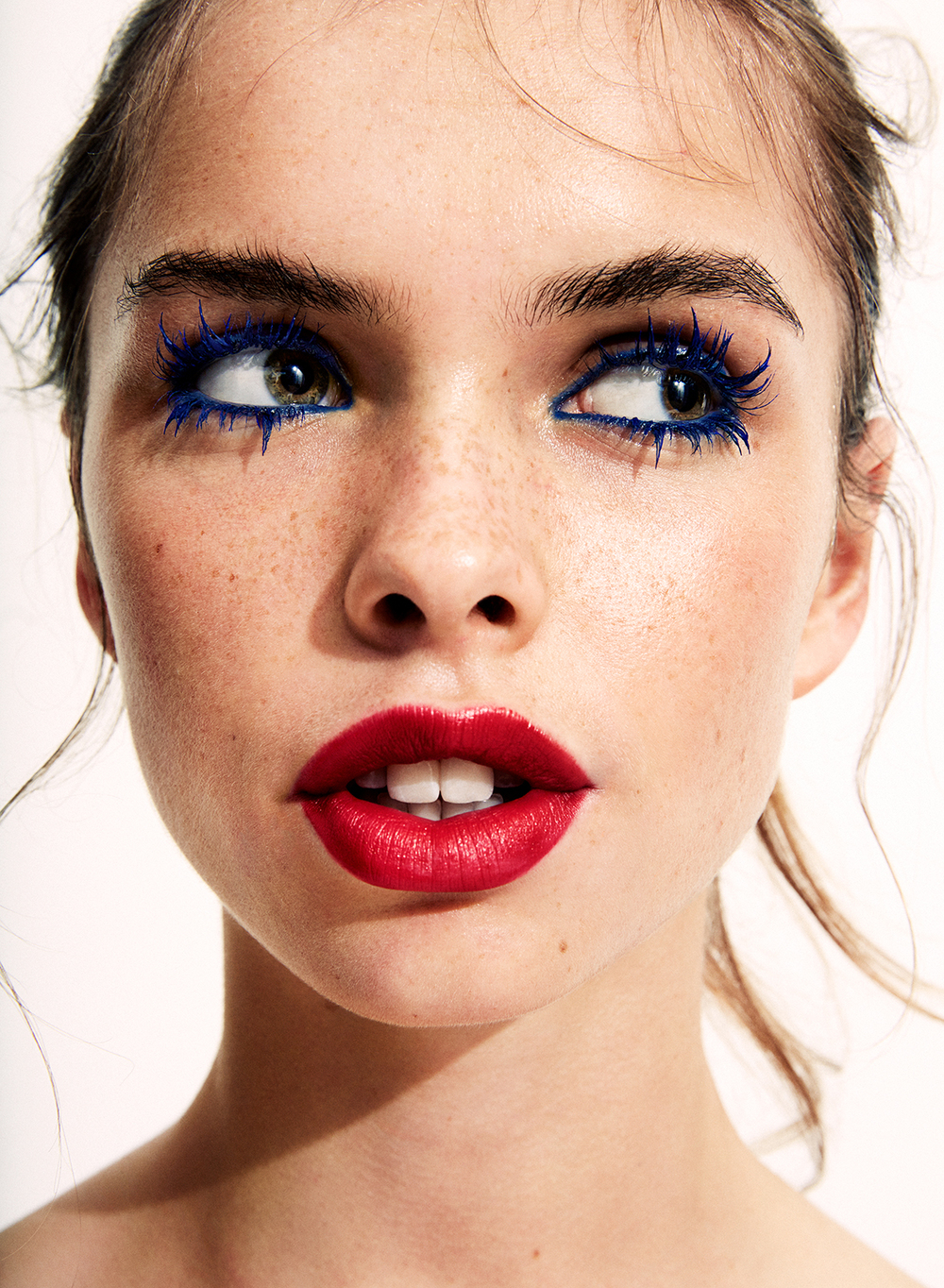 Other things to look out for:
To ensure you're buying really ethical makeup – look for these logos!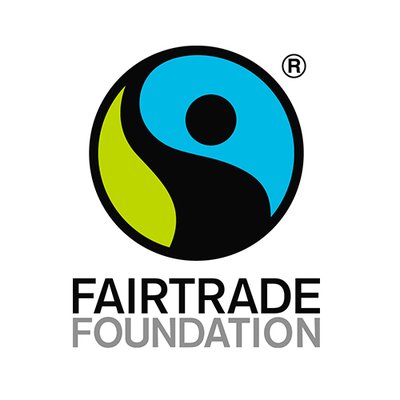 Fairtrade
Another certification to look for, (which we have for several of our products), is Fairtrade.
Fairtrade certification encompasses a range of standards that protect the workers and farmers involved in growing and producing particular ingredients, like the shea butter used to produce our lipsticks, eye and lip pencils and concealers.
Not many Fairtrade ingredients are relevant for use in makeup, but it's still good to look out for.

Cruelty-free
Our makeup is also cruelty-free, meaning no animals were harmed in the process of making our range. Animal testing has been banned in the US & EU for a couple of years now, but some large cosmetics houses sidestep the issue because they sell in China where cosmetic products must be tested on animals by law before they're sold.
If you'd like any more advice on switching to organic makeup, please do email us – info@odylique.com, add your question as a comment below, or call 06175008271 – we're here to help!


---
References

1 - California EPA (California Environmental Protection Agency). 9/2008. Office of Environmental Health Hazard Assessment. Safe Drinking Water & Toxic Enforcement Act of 1986. Chemicals are known to the State to cause cancer or reproductive toxicity.
2- EC (Environment Canada). 2008. Domestic Substances List Categorization. Canadian Environmental Protection Act (CEPA) Environmental Registry.
3 - Tomljenovic L, Shaw CA. Mechanisms of aluminium adjuvant toxicity and autoimmunity in pediatric populations. Lupus. 2012 Feb;21(2):223-30. doi: 10.1177/0961203311430221.
4 - Nie LH, Wright RO, Bellinger DC, Hussain J, Amarasiriwardena C, Chettle DR, Pejović-Milić A, Woolf A, Shannon M . Blood lead levels and cumulative blood lead index (CBLI) as predictors of late neurodevelopment in lead poisoned children. Biomarkers. 2011 Sep;16(6):517-24. doi: 10.3109/1354750X.2011.604133. Epub 2011 Aug 9.
5- EU (European Union)- Strategy for Endocrine Disrupters 2007. Commision on endocrine disruption requested by the European Parliament in 1998.
6 -Klammer H, Schlecht C, Wuttke W, Schmutzler C, Gotthardt I, KÃhrle J, Jarry H. "Effects of a 5-day treatment with the UV-filter octyl-methoxycinnamate (OMC) on the function of the hypothalamo-pituitary-thyroid function in rats." Toxicology. 2007 Sep 5;238(2-3):192-9.
7- Nicole, W. (2013). "PFOA and Cancer in a Highly Exposed Community: New Findings from the C8 Science Panel". Environmental Health Perspectives. 121 (11–12): A340. doi:10.1289/ehp.121-A340. PMC 3855507 Freely accessible. PMID 24284021.
8 - Lau C., Anitole K., Hodes C., Lai D., Pfahles-Hutchens A., Seed J. (October 2007). "Perfluoroalkyl acids: a review of monitoring and toxicological findings" (PDF). Toxicol. Sci. 99 (2): 366–94. doi:10.1093/toxsci/kfm128. PMID 17519394
9 - EC (Environment Canada). 2008. Domestic Substances List Categorization. Canadian Environmental Protection Act (CEPA) Environmental Registry.
10 - Harlow BL, Hartge PA. A review of perineal talc exposure and risk of ovarian cancer. Regul Toxicol Pharmacol. 1995 Apr;21(2):254-60.EC (Environment Canada). 2008. Domestic Substances List Categorization. Canadian Environmental Protection Act (CEPA) Environmental Registry
11 -DHI Water and Environment. Study on Enhancing the Endocrine Disrupter Priority List with a Focus on Low Production Volume Chemicals. Revised Report to DG Environment. Hersholm.
12 - https://pubchem.ncbi.nlm.nih.gov/compound/Bismuth...
Icons made by Freepik from www.flaticon.com is licensed by CC 3.0 BY