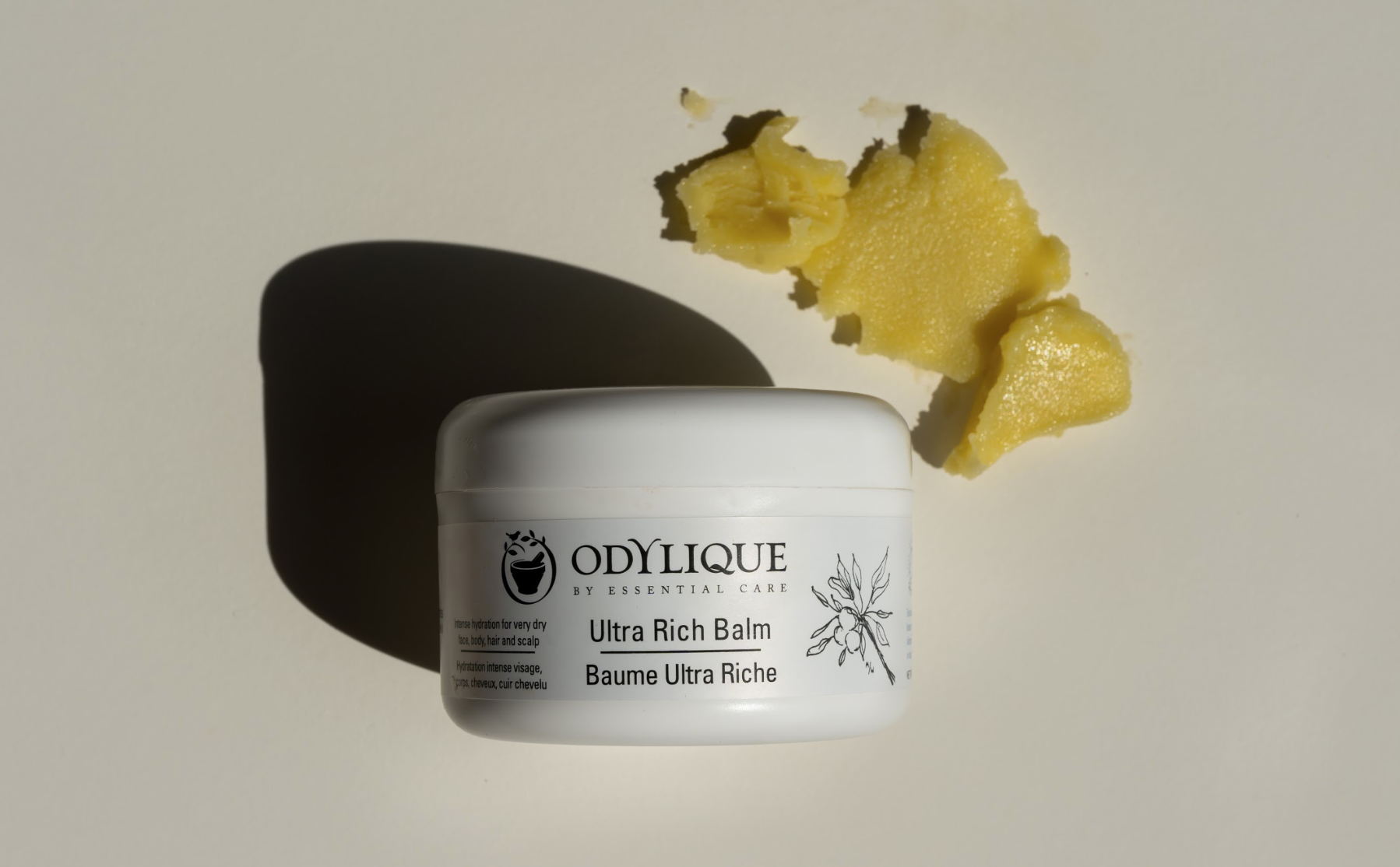 What is a barrier cream?
A barrier cream is a skincare product that supports the skin's natural barrier function. They can be used to protect the skin from things like pollution, impurities and the drying effects of wind, cold and heat.
But barrier creams don't just help keep irritants out; due to the high oil content, they also lock existing moisture in, keeping the skin moisturized for longer.
---
When do you use barrier creams?
They can be used year-round, but are particularly popular in winter where skin can be kept moisturized by preventing atmospheric moisture-loss keeping the skin-drying wintry weather at bay.
Barrier creams are also useful for those suffering with skin conditions such as eczema – as long as you choose the right one! (See 'What's the best type of barrier cream' below).
---

How do you use barrier creams?
Barrier creams should always be the last step in a skincare routine. Because of their moisture-locking benefits, applying it afteryou have moisturized will help you get the most out of your skincare. If you were to apply the barrier cream before you moisturize, you wouldn't absorb a great deal of it.
Before you go out in the morning, simply apply a thin layer to anywhere you feel would benefit from extra hydration or protection. This could include your hands and face, or on areas that are more sensitive (for example, eczema prone skin).
---
Who should use barrier creams?
Anyone can benefit from using a barrier cream; they're a fantastic way to keep your skin in tip-top condition, but the following list will get the most out of this underrated skincare product:
Dry Skin Sufferers

Most peoplerush to a moisturizer to rehydrate dry skin – and rightly so! But what many people don't realize is that, to retain existing moisture, a barrier cream can make all the difference and help your moisturizer absorb fully.

Babies

A barrier cream is almost a necessity in a baby's skincare routine. Nappy rash is the most common skin condition in the first few years of life and a gentle barrier cream can alleviate the symptoms, prevent irritation and help keep the pH of their skin balanced.
It could also help protect your baby's skin from irritants that crop up day-to-day, such as chemicals in detergents that sit against their skin from clothing.

Those with sensitive & allergy prone skin

Those with particularly sensitive skin can always benefit from extra protection, but those with allergy-prone skin especially can benefit from a barrier cream to stop impurities and allergens from coming into direct with already sensitive areas.

Skin Conditions

If you suffer from a skin condition, it's likely that the natural barrier function of the skin is already compromised. The skin blocks a lot of impurities, putting you at risk of further issues if this has been disrupted.
Daily application of a good barrier cream can help the skin repair and, although nothing will work as well as the natural barrier function, it can act as substitute until your skin heals.

Professionals

The nature of certain professions can impact the health of a person's skin. Industrial workers, gardeners and hairdressers, for example, often deal with synthetic chemicals on a daily basis, which can leave them with dry, cracked skin, otherwise known as occupational contact dermatitis.
The use of an organic moisturizer or hand cream, followed by a barrier cream can help restore lost moisture and keep skin protected. We would recommend re-application of a barrier cream throughout the day, especially in jobs where it can rub away quickly.

Incontinence sufferers

A study found that for those suffering with incontinence, the application of a moisture-enhancing barrier cream helped neutralise irritation, erythema and acted as a skin protectant.

Swimmers

Using a barrier cream before entering chlorine-filled swimming pools can help protect the skin, particularly if you suffer from a skin condition like eczema.
---
What is the best barrier cream?
If you're interested in purchasing a barrier cream, there are a few things you need to keep in mind:
Always opt for organic.

Barrier creams are designed to protect the skin, so selecting a synthetic product can have a counter productive effect.
For example, many people use petroleum jelly, a synthetic, industrial by-product. Its popularity is peculiar – although it creates a barrier in top of the skin, it has no skin-nourishing advantages and actually prevents the skin from functioning properly by disallowing it to dispel sweat and toxins.
Choosing a product with ingredients that work in harmony with the body, allowing it to function naturally and provide elements your skin may be missing out on, is much more likely in an organic formulation.
We make sure every one of our products is independently certified organic by the Soil Association, meeting some of the strictest standards in the world. We also carefully consider and select the best quality ingredients for your skin, so you can be assured of our product's efficacy.
Select a product with skin-nourishing ingredients.
Protecting your skin is great, but putting goodness back into it at the same time, is even better. We highly recommend our Ultra Rich Balm, which utilizes a range of natural, powerful botanicals to help support the function of your skin, without blocking pores. The Ultra Rich Balm includes sea buckthorn, a plant rich in vitamin C, A & E and has been found to be effective in the treatment of skin wounds- so very suitable for skin that needs some extra TLC!
When looking for a barrier cream, look for coconut oil, shea butter or olive oil on the ingredients list. Not only will you benefit from the protection, but the natural benefits from these fantastic ingredients too.
If you'd like more advice on natural skincare, including barrier creams, please do email us at customercare@odylique.comor add your question as a comment below - we're here to help!